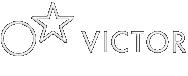 What happened out there?, 2009
The Art and Culture Center, Hollywood , FL

Optically bewildering and unimpeachably detailed Victor's cellular drawings act like bodies of evidence. The artist's narrative forms, either when topical or harking to prior pop genres, describe a lavish and hedonistic inner world via characters engaged in various questionable acts of consummation with a mixture of manic glee and reverie. Propelled periodically from their lawless cerebral sanctuary into a tangible, appreciable reality they take the form of countless glyphs; personified and rasterized signifiers of memories, confessions and confabulated facts both personal and shared within the matrix of contemporary culture. Amounting to a visual language comparable to the ambiguity of Egyptian hieroglyphics and the aesthetic of Japanese writing characters (Kanji), Victor's creations, greater than the total sum of their myriad parts, serve to distill personal inspiration into an immersive conflict of identity, a journal. Here iconographic imagery is at once eroded and fortified and subject matter, shifting from pictorial representations of physical objects to rhetorical understatements, is pushed retroactively beyond the viewer's experience.